Dennis Hopper


The Lost Album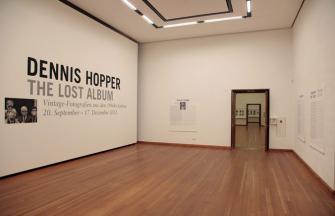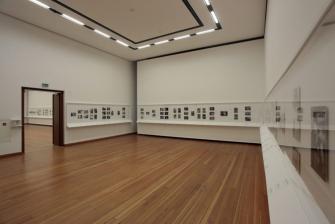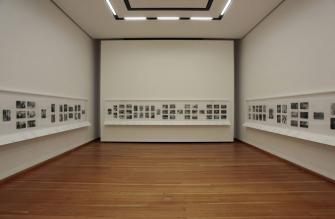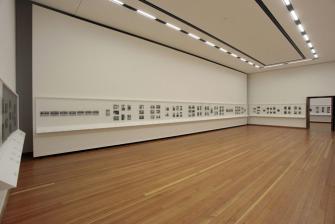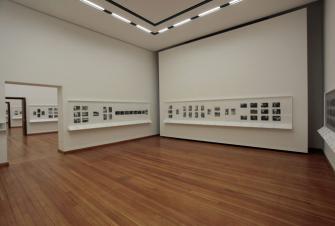 Martin-Gropius-Bau, Berlin
in collaboration with The Dennis Hopper Art Trust
September 20 to December 17, 2012

Curated by Petra Giloy-Hirtz
Born May 17, 1936 in Dodge City, Kansas, died May 29, 2010 in Venice, California.
Dennis Hopper is a cult figure. One would be hard-pressed to find anyone who better represents the emotionally charged era of the Sixties cultural revolution. He was gifted, self-assured, and radical – "the definitive Hollywood rebel," a protagonist of the provocative, eccentric, and excessive. Hopper was an actor, director, and author –sometimes all at once, as in Easy Rider (1969), The Last Movie (1971), or Out of the Blue (1980). He wrote poetry, painted, and sculpted, inspired by contemporaries such as Rauschenberg or Jasper Johns. He supported and collected new work in particular, thereby playing an influential role in the young Los Angeles art scene around Edward Kienholz, Ed Ruscha, Larry Bell or Wallace Berman. In the home of Hopper and Brooke Hayward, the Californian art avant-garde and the Hollywood film world rubbed shoulders.
Between 1961 and 1967 Hopper applied himself intensely on photography.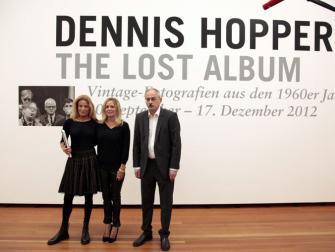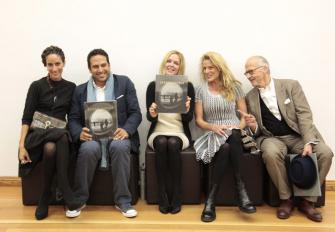 Hopper's photographs are legendary images, spontaneous, intimate, and poetic as well as decidedly political and keenly observant – documents of an exciting period, its protagonists and milieus. Many of these photos have become iconic: the portraits of Robert Rauschenberg, Andy Warhol, Paul Newman or Jane Fonda. They also cover a range of topics and motifs. Hopper was interested in everything. Wherever he was, in Los Angeles, New York, London, Mexico or Peru, he was a precise observer, full of empathy and curiosity. He captured the geniuses of his day, the actors, artists, musicians and poets, his family and friends, the "scene", bikers and hippies. He wandered the streets of Harlem and the graveyards of Durango and watched the bullfights in Tijuana with fascination. Hopper followed Martin Luther King Jr. with his camera on the march from Selma to Montgomery, Alabama. And he paid attention to things small, ordinary, and neglected, transforming the "remains of our world" into images of great beauty and tranquility, as if converting Abstract Expressionist painting into the language of photography.
Gelatine silver vintage prints, 1970
Collection of the Dennis Hopper Art Trust
More than four hundred photos came to light after Hopper's death. He had selected them for his first photography exhibition in 1970 at the Fort Worth Art Center Museum.
They show signs of wear: fingerprints, scratches, discoloration, a frayed corner or tiny dent. Mounted on cardboard, numbered on the back with notes in Hopper's handwriting, they were hung directly on the wall from small wooden strips without frames or glass. The hanging in the Martin Gropius Bau is based on the original installation of 1970.
The vintage prints, in portrait and landscape format, are all of a similar size, ca. 24 x 16 cm; twenty of them are in a larger format (ca. 33 x 23 cm). Of the 429 Hopper chose for his first exhibition, eleven are believed lost; they are replaced here by new prints, which will be clearly indicated. In only two cases was it impossible to locate the corresponding negative, and a placeholder with the title is mounted instead. The rediscovered boxes contained an additional nineteen, unnumbered vintage prints along with the 429, which Hopper took with him to Fort Worth but probably never hung in the exhibition. They have been incorporated into the "Album" here.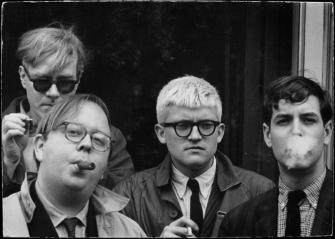 "And although Hopper was indeed an artist as an actor - but to his distress and regret remained an artist without a body of work - however, with these images from the early years of the Big American Cultural Revolution Hopper did succeed to produce an oeuvre, which no other artist except perhaps Bob Dylan can show. Furthermore it offers to younger generations a previously unseen portfolio revealing the pop- art when it became ubiquitous and exorbitantly expensive. Hopper who knew how to project himself as an eternal outsider, was starving for appreciation, but often only to break up with everybody as soon as he finally has achieved it. The three curators of the L.A. County Museum who he has photographed from far below, three dark gods, having the appearance of black angels, seem to refuse him access to the empire of art. Finally with this unique exhibition, two-and-a half years after his death, Dennis Hopper has gained acceptance to this empire."
Willi Winkler (Süddeutsche Zeitung, September 24, 2012, #221, p. 12)